Xcel Men's Axis Wetsuit Review 2018-2019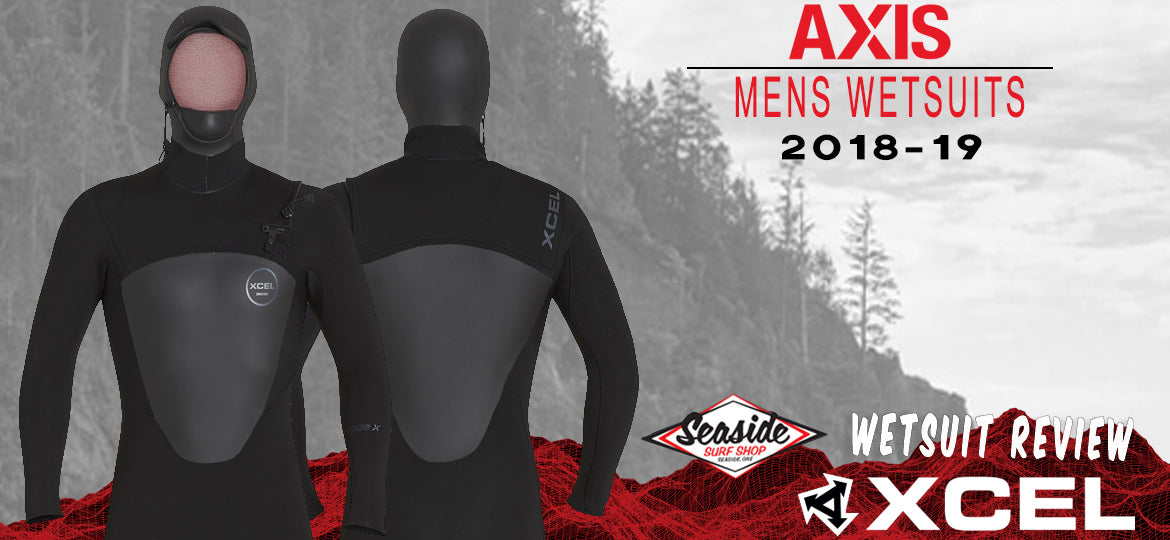 Maintain warmth and dominate the ocean in an Xcel Axis hooded 5/4mm wetsuit. New features like Nano Lite Japanese neoprene and extra Thermo Lite coverage make this the best Axis ever. Super stretchy, lightweight, and durable, it's built for the hardcore nature of cold water surfing.
Xcel gradually adds design and tech features from its constantly evolving, avante-garde wetsuits like the Drylock. The Axis benefits most. From the chest entry system with watertight zipper, to Japanese neoprene and Thermo Lite lining, there's nothing basic about the 2018-2019 Axis. Neoprene made from limestone is better for you, your surfing, and the planet. Made in Japan using limestone instead of toxic oil, SuperPrene holds less water so it won't weigh you down or keep you cold. This also allows for increased flex. Limestone neoprene is more durable than standard neoprene, another benefit to the environment, especially when combined with the bomb-proof build Xcel creates for every product.
Heat circulates throughout the hooded Axis 5/4. A cozy Thermo Lite lining in the upper body adds extra insulation. Xcel's ultra-refined chest entry system keeps flushes out. Efficient panels provide an easy on/off. A watertight zipper, Fusion X tape (lower body), and polyurethane S Seal seam sealant (upper) prevent leaks. Triple-glued, blind-stitched seams are watertight and durable. A snug hood with chin wrap helps you stay in the water for hours, day after day. The Axis is built to keep you surfing, and to last a lot of years. It also serves perfectly for kayaking and river surfing. We rely on this wetsuit for our rental fleet.