New Xcel Wetsuits and Accessories for 2017-2018 In Stock Now!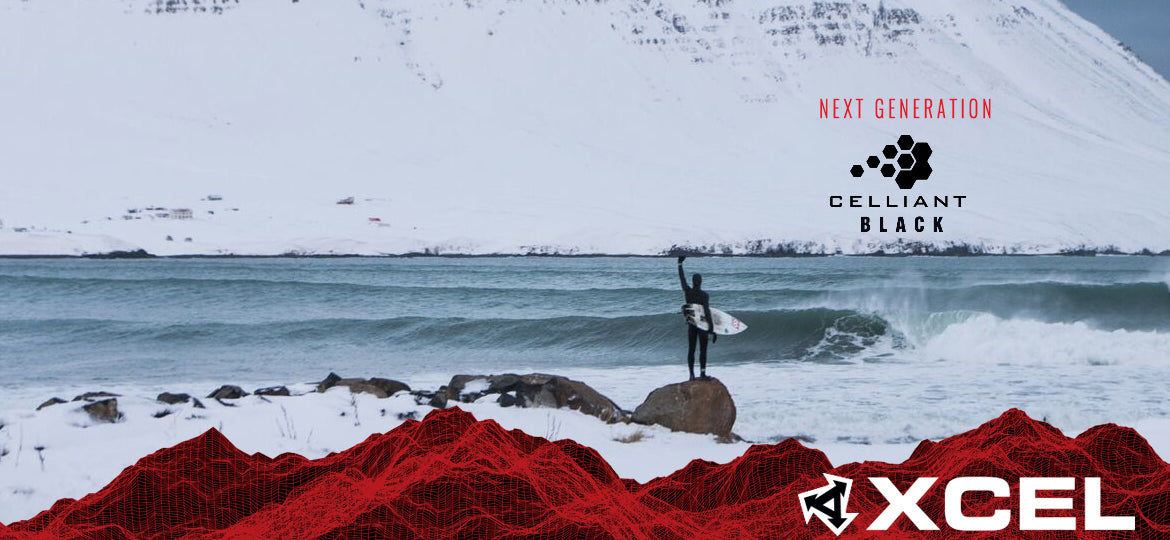 After Xcel won SIMA's Wetsuit of the Year Award in 2017 for the Infiniti Comp, the upcoming season was already looking good. Progressive, hi-performance designs in the Drylock and Infiniti lines come expected nowadays, yet nobody imagined Xcel would re-design a few suits, add a new Drylock X, a women's Drylock, and turn the victorious Infiniti Comp into something even better, the Comp X. 
Least of all did we forecast Xcel's switch to 100% Japanese limestone neoprene, aka nanoprene, for high-end wetsuits like the Drylock X, Drylock, Infiniti, and Comp X. (Seaside Surf Shop is stoked to be offering all of these suits and a lot more from Xcel.) Not only does Japanese neoprene feel smoother, it also holds way less water than regular neoprene, which makes it lighter, stretchier, and warmer. And by using limestone instead of petrochemicals, it's much better for the planet.

Xcel has moved fast toward sustainability this year, which makes sense for a company from Hawaii. Alongside the change to limestone-based neoprene, Xcel converts recycled plastic bottles into fabric, uses water-based glues, saves water, and has reduced CO2 emissions by 72%. All of these feats have made Xcel a leading brand for "green" wetsuits, which is rad for everything on Earth, including Earth.

Materials like Thermo Dry Celliant (TDC) return this year, keeping you hot in ice-cream-headache seas, and the various Drylock suits feature extra-warm Celliant Black. Xcel's industry-leading chest entry system offers an even easier time getting in and out, and new shoulder designs in some of the suits make for more efficient paddling. Xcel's surf-specific ergonomic fit means every Xcel wetsuit makes you almost forget you're wearing a suit at
This updated line of Xcel wetsuits has us bowing to Japanese neoprene, and frothing over new models like the Drylock X and Comp X. Seaside Surf Shop has this year's Xcel wetsuits and accessories in stock now, a choice selection of the best cold water surf gear for men, women, and kids. Get ready to upgrade your wetsuit and your surfing.
SHOP OUR LINE OF AWARD WINNING XCEL WETSUITS HERE