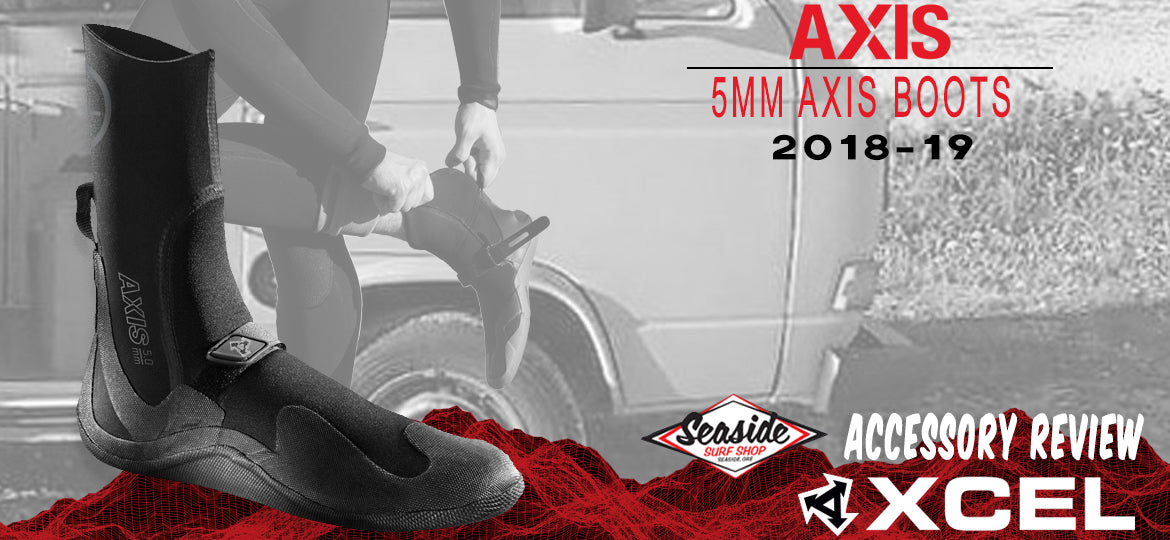 On the heels of the sucessful Xplorer is the next generation renamed as the AXIS line. A solid performing boot at an entry level. In temps ranging from 48-56 degrees the 5mm round toe Axis boot features a great deal of comfort, warmth, and durability. With their ultra stretchy neoprene, the outside is now seamed to bring extra strength to the stitch line. As usual they feature glued and blindstitched seams with an adjustable velcro strap. The pull tab makes this boot removal as easy as popping a cold one.
Also new this year is a softer more durable rubber. The boot is simple, the review is simpler. Its a great entry level boot at a fair price. Those hating coldness should look into the infiniti or drylock models.
The 3mm Boot comes in split toe and round toe while the 5mm just comes in round toe. Newer this year is the toddler axis round toe boot with a short zip for easy on and off. The whole family can play!