Xcel Drylock 2mm Hood Review 2017-2019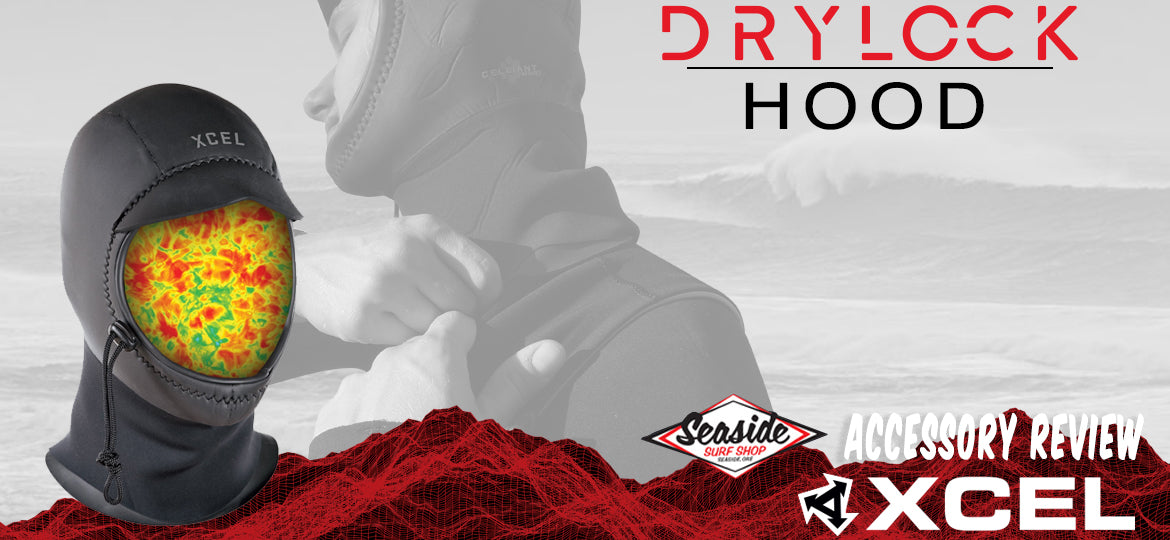 Chilly north winds, upwelled water, and snow make no difference to the Xcel Drylock hood. With 2mm of TDC Celliant Black-lined neoprene you can pretty much surf as far north as you want. In total comfort, because the Drylock hood was made to surf. Enjoy the freedom of adding a hood to your wetsuit only on days when you really have no other choice.

Xcel has designed hoods for decades, and this year's all new Drylock is the best yet. Thermo Dry Celliant smart fabric, which refracts your body heat, returns in an improved form, using an enhanced Celliant Black mineral formula for even more warmth. Quick dry fibers add comfort to the mix: no heat lost by putting on a cold, wet hood.
The warmth continues with a streamlined neck dam. It has a flap to go under your suit and one to go over it, keeping icy flushes out. A face cinch stays tight with a barrel lock, and a smooth skin seal sticks tight to create an efficient water barrier. Glide Skin neoprene covers the outside of the Drylock hood, repelling wind. What more could Xcel do besides add a heater to this thing?
Well, one thing they did do was to help reduce the warming of our earth, by slashing their carbon emissions by six pounds of CO2 per wetsuit. Xcel's carbon emissions have dropped by 72% since they began using neoprene with key ingredients sourced from old tires. Today, they use some of the best neoprene out there, as they lead the industry's new green branch.
Taped seams further prevent leaks and also increase the durability of the Drylock hood. A 2mm bill blocks the sun from blinding you while paddling, and its low profile design helps you see even better. All of this comes bundled in a surf-specific ergonomic fit, so you can catch and ride waves without fussing with your hood. If your head isn't comfortable, how do you expect to rip?