Xcel Wetsuits / Seaside Surf Shop Exclusive - "Comp X" Early Release!!!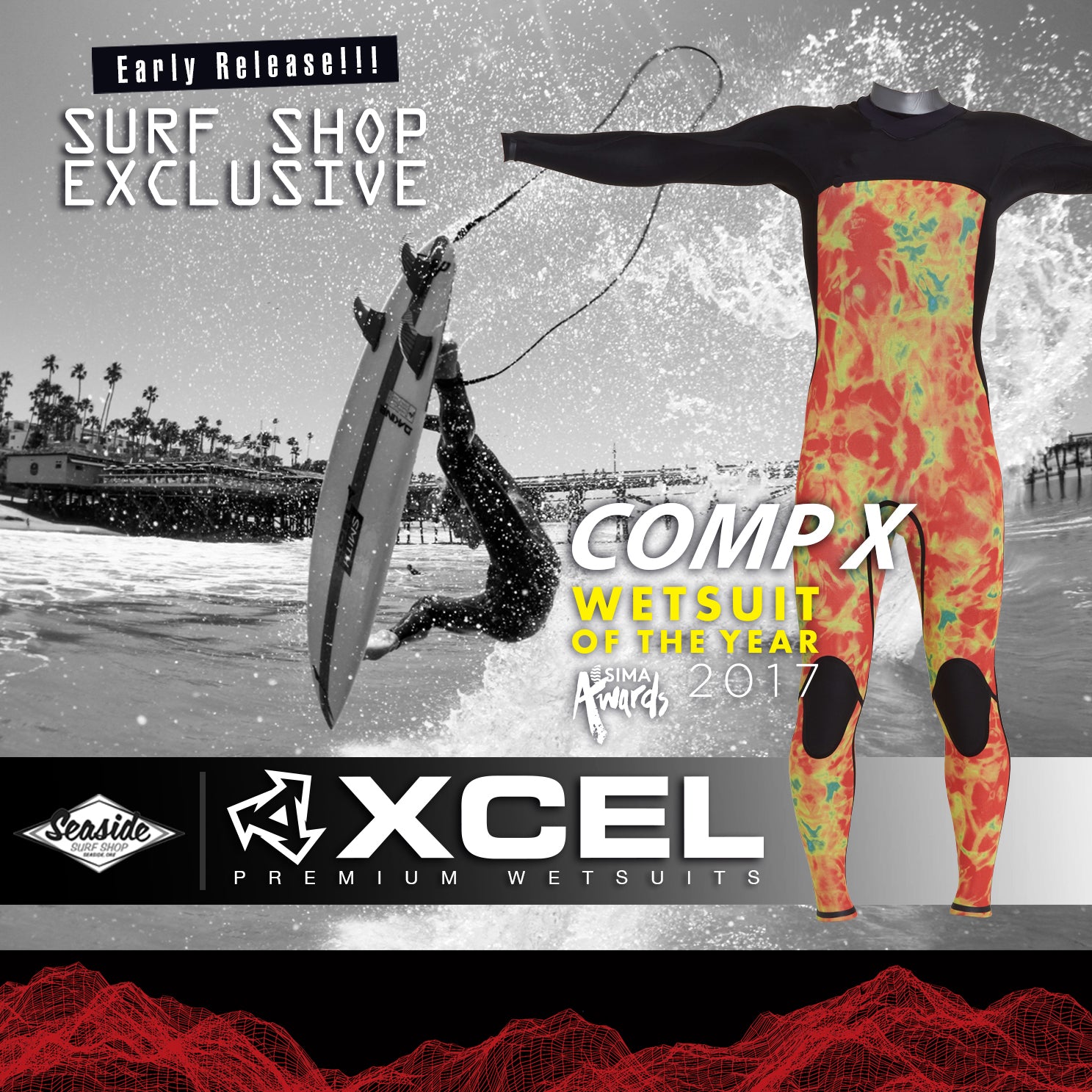 Available for purchase at Core Surfshops Only!  Xcel's award winning "Wetsuit of the Year" Infiniti Comp has been upgraded for 2017/18 and is now the NEW Comp-X.  Now available in a full range of thickness's to have you covered no matter the water temperature. The new Comp X series is lined with Xcel's exclusive TDC material (Thermo Dry Celliant), their warmest wetsuit lining ever! TDC's clinically proven Smart Fiber Technology recycles your body heat into infrared energy for maximum warmth and enhanced performance. In the Comp-X, TDC is featured in an infrared print low pile from the upper chest all the way down to the ankles. The most flexible of all Xcel fullsuits, the Comp-X gets its name from the large front and back ''comp''(etition) ready panel that has zero seams from the upper chest to the knees for maximum range of motion. The Comp-X is also extremely lightweight and fast drying, with ultra-premium V Foam.
XCEL COMP X MENS 5.5/4.5MM HOODED WETSUIT
XCEL COMP X MENS 4.5/3.5MM HOODED WETSUIT
XCEL COMP X MENS 4/3MM WETSUIT

XCEL COMP X YOUTH 4.5/3.5MM HOODED WETSUIT

At the 2017 SIMA Awards, Xcel took home top honors for Wetsuit of the Year for its groundbreaking Infiniti Comp TDC fullsuit. The innovative pattern design, coupled with Xcel's exclusive Celliant technology, proved too much for the competition. This is not Xcel's first trip to the podium having taken Wetsuit of the Year in 2007, 2008, and 2010 along with a win in the Hardgoods accessories category in 2012 for the Drylock boot.