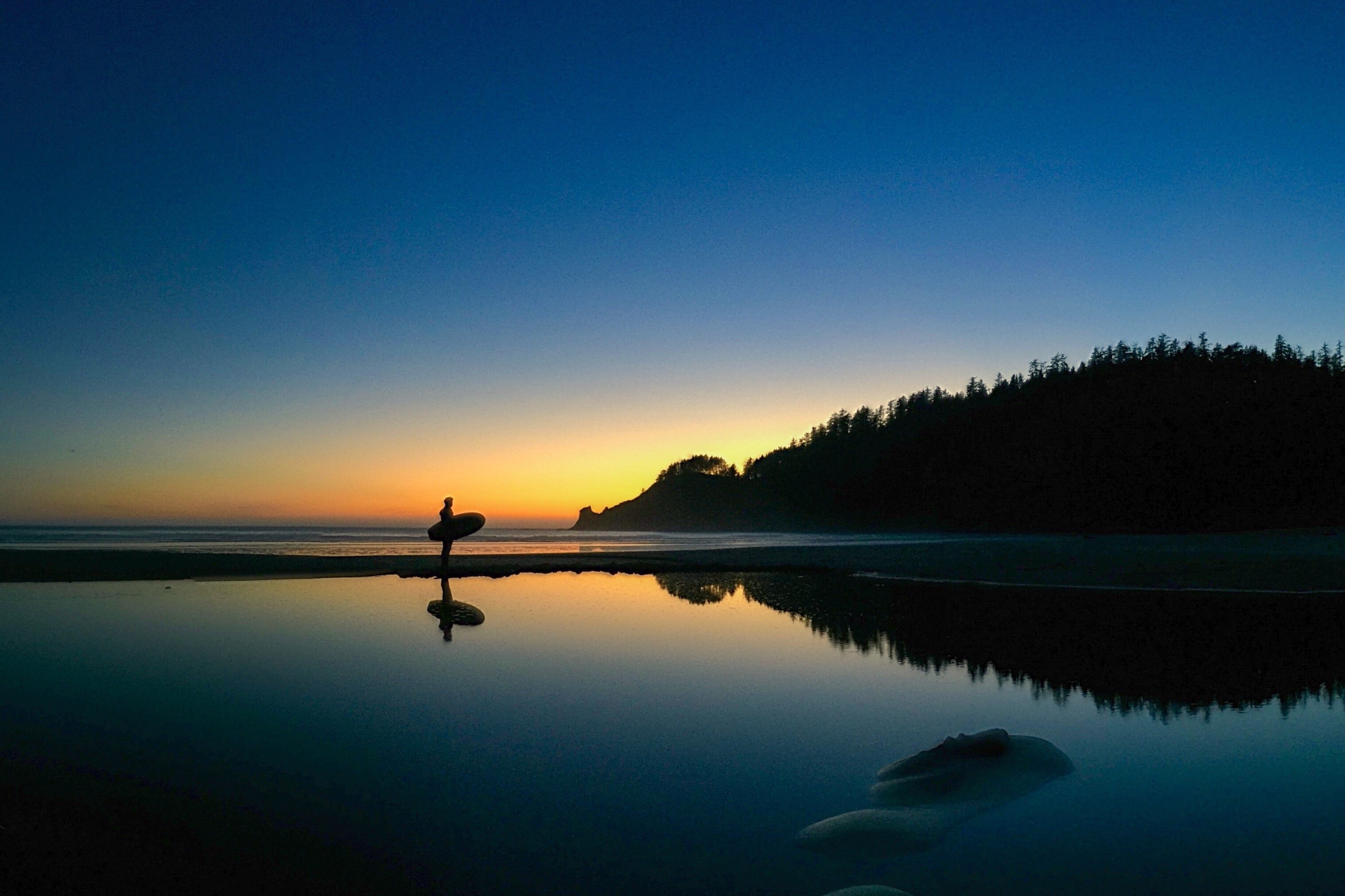 Summertime rules! Tasty waves, barbecues, bonfires, long days, and surfing till almost ten at night. Even if you don't live near the ocean, you can be stoked this summer like you did. Seaside Surf Shop has clothes for warm weather that will make you look and feel chill like you just had a good surf. If you're lucky enough to live near us in Seaside, or to visit us this summer, check below for info on our surf rental program and surf lessons. It's Summer—get outdoors and get radical, the dog days are here!
Summer wouldn't be right without flip-flops. So we added RAINBOW SANDALS to our selection. Rainbows have kept surfers stylish and comfortable since 1972, thanks to their solid design and the quality of materials used. The leather is soft but strong, the glue and stitching hold for forever, and the grip is good, even with wet feet. Can't get more classic than Rainbow.
For people who wear the ocean on them all day, or who wear it on the inside no matter where they are, we've got SALTY CREW. Salty is what happens when dedicated surfers like CJ Hobgood team up with seasoned fishermen to make clothes that work for both those things plus relaxing afterward. Shorts, t-shirts, boardshorts, hoodies, jackets, and hats that can handle work or get soaked but still look and feel good. A person who lived always in Salty Crew clothes would be a happy one for sure.
LOST SURFBOARDS in stock and ready to make the rest of your summer way better than expected. Matt Biolos has new visions, like the Short Round he lengthened into the new Quiver Killer. Take one on your next vacation. The Puddle Jumper and V2 Grinder are surfing well these days, now that the waves are small. And they offer plenty of assistance to the not-everyday surfer. Kolohe Andino helped design the Pocket Rocket, and beat Kelly Slater on one in France. Just a few of the crazy rad surfboards we have in stock, available to ship anywhere in the continental USA. Go surf a Lost and you'll see what high performance shredding in any size waves can mean.
Meanwhile, for those who don't own surf gear, or who might be visiting Portland and our coast, we've got a rental fleet stocked with boards and wetsuits. Xcel is our neoprene of choice. Their toasty 5/4mm Xplorer is our standard rental suit, plus we've got warm booties, gloves, and hoods. Surfboards offer options: foamie 8' and 9' longboards for beginners, epoxy longboards and eggs, Catch Surf high-performance foamies (these rip!) in a range of sizes, and a demo fleet of shortboards and longboards. Rent gear for the day, for 24 hours, or for longer. Keep your receipts and you can put them toward a new board or suit (ask about our Rent to Own program for details). Or get surf lessons from Oregon Surf Adventures [insert link] and learn even faster. No excuses. Come get a taste of the Pacific!