Xcel Anti Glove Review 2017-2018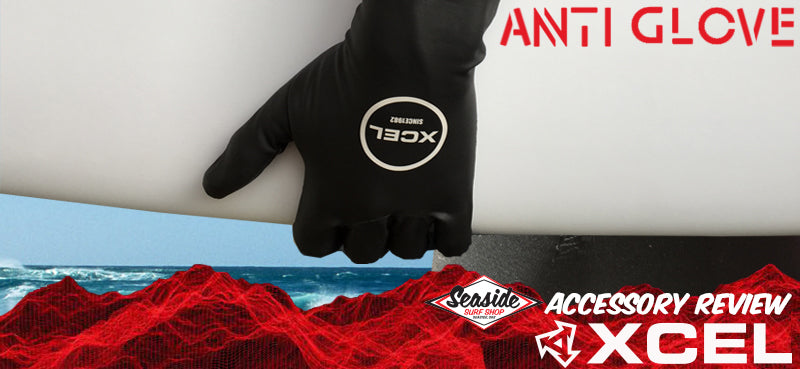 Imagine paddling cold waters with latex gloves made of neoprene. That's basically what Xcel has made possible with its new Anti Glove. Only the thinnest layer of rubber lies between your hands and the ocean, providing enough warmth to prevent numbness, while allowing enough feel, stretch, and grip to let you surf as if gloveless. Finally.


Xcel built the Anti Glove to be super thin but also durable. These are not short-lived gloves. Premium neoprene resists wear and tear, and welded seams keep them intact, watertight, and very flexible. All of this comes as part of a high-tech design that is the result of decades refining the surf glove.
Extra warmth is achieved with a slick skin upper that keeps cold wind at bay. But the palm and fingers of the Anti Glove get mega-grippy, textured neoprene throughout, so you can hold on during winter duck dives and grab pig dog like you're wearing trunks at Pipe. Something like a dishwashing glove sticks to prized china, but warm, like butter on a fresh blueberry pancake, organic, of course.


Speaking of which, Xcel has been pioneering the production of eco-friendly, green (not in color) wetsuits. Sourcing key neoprene ingredients from old car tires has made a big difference, for example, helping Xcel to slash its carbon dioxide emissions like Noa Deane annihilates waves, by a gouging 72%. They also saved buckets of water, 12 gallons per pound of wetsuit fabric, so the ones you throw are cleaner. And solar powers Xcel headquarters in Hawaii, which is good for the atmosphere and also pretty kind to the air Hawaiians breathe. Stoked!
When the water's a nippy 54-65 degrees, Xcel Anti Gloves will keep you stoked. Want to rule the line-up during the cold months? Get these gloves, out-paddle everyone, and tell them to go warm their hands by a fire on the beach.