Xcel Men's Axis Wetsuit Review 2017-2018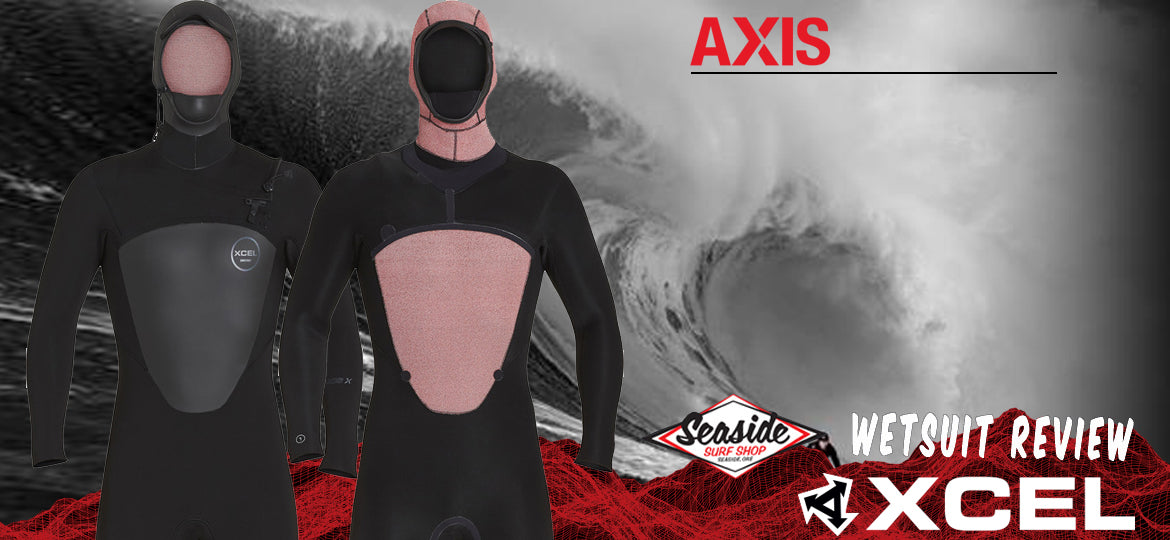 Simplicity in a surfing wetsuit. Xcel gave the men's hooded Axis 5/4mm wetsuit all it needs to keep you warm, light, and stoked. Following the design and materials evolution driven by the Drylock and Comp X, the new Axis rules.
To surf well in cold water, you need a wetsuit that keeps you not just warm but lightweight, flexible, and feeling rad. Xcel figured out how to do this many wetsuits ago. First of all, the suit has a surf-specific fit, one made for paddling and for standing sideways while highlining, making turns, tucking in, and busting airs, even. Once you zip into the hooded Axis 5/4, you want to go surf, no matter the water temp. Like when a NASCAR driver suits up he feels ready for hauling ass, or something.
Xcel's superior design also employs time-tested construction techniques. The Axis has glued and blind-stitched seams, old school yet reliant like a prop plane. Stress points have reinforcing tape to guard against blowouts, a method made possible only after getting to know and dialing in a wetsuit over the years.
Materials-wise, the Axis benefits from several key Xcel features. Most impressive of these, no doubt, is the switch to neoprene made from limestone instead of oil. Less dense, lighter, warmer, more hydrophobic, more durable, and even way better for the environment . . . limestone neoprene is great. It even helped Xcel cut its CO2 emissions by six pounds per wetsuit.

High-performance additions like fuzzy warm Thermo Lite lining in the chest and a Glideskin neck seal boost comfort. The hooded 5/4mm uses the same chest entry system as the Infiniti and Comp X, the best in the industry, with a watertight zipper and all. And 100% super stretch nylon covers the entire suit inside and out.
If you need all the bells and whistles of a suit like the Drylock, go for it, Xcel makes your money count at every level. But if you want a hardworking, hardwearing wetsuit, the Axis proves how surfing remains hardcore.