Xcel Drylock Glove Review 2017-2018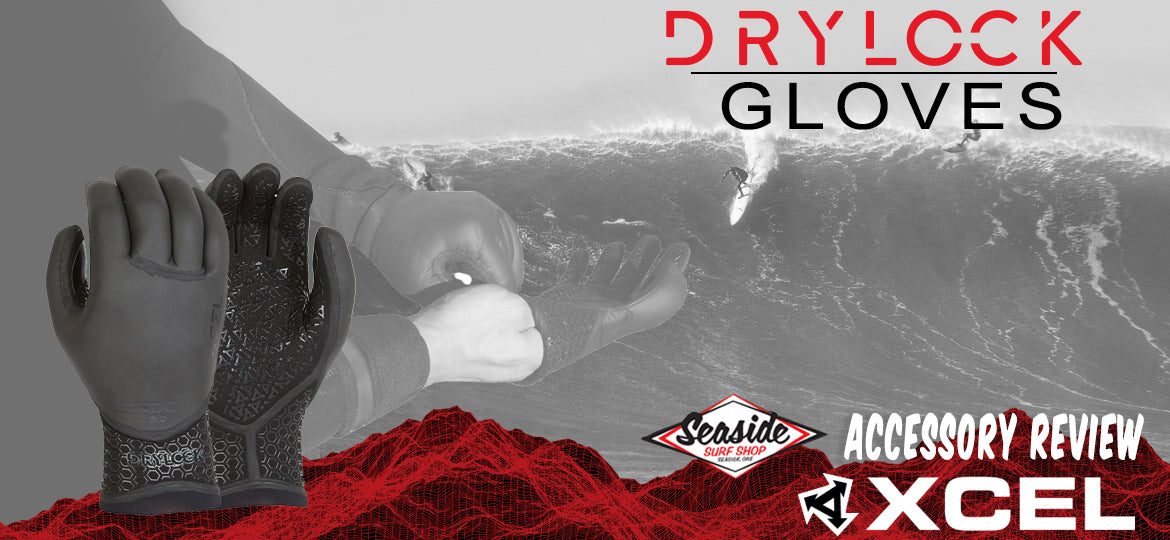 Even cold water spots can get crowded these days, which is a good reason to get some Xcel Drylock gloves. Maximum warmth, flex, grip, and a surf-specific fit make the Drylock a top-shelf surf glove. What better way to out-paddle people in ice cream headache conditions than to have hi-tech gloves?

Xcel has been making wetsuits since 1982, and their combination of design and technology has won awards. As the brand's elite series, the Drylock packs as much punch as a wintertime closeout. For example, all new Celliant Black TDC lining, an improved blend of heat-refracting minerals, which makes the Drylock glove even warmer this year. Or consider the Drylock wrist seals, a guarantee that no water will flush into the glove. The list goes on.
Taitex outer seam sealant provides supreme waterproofness and added durability. Quick dry fibers increase comfort. An engineered fit, made for surfing, means a more fluid paddle, an easier grip on the rail, and plenty of flex for shakas and other finger communication.

Even though Xcel is based in Hawaii, they rule the cold water range of wetsuits, especially with the Drylock line. Wear a pair of Drylock gloves surfing and you'll understand why. Xcel gloves make sense. The bottom, palm side of the glove grips surfboards like spruce sap, and stays thin enough for excellent board feel. The top of the glove, meanwhile, is made of smooth skin textured neoprene, to fight off cold wind while you wait for another set.

Don't hesitate when buying surf gloves. Your hands turn out to be a crucial part of cold water surfing. They get you into waves and back into the line-up. No room for compromise on that, especially when you gotta claim your turf. Gettin' crowded these days, let's be honest, and you've gotta get an advantage somehow. It's not like you can pull on a guy's leash while he's dropping in, right? This ain't the North Shore, so you better get some Drylock gloves.