Xcel Men's Axis X Wetsuit Review 2017-2018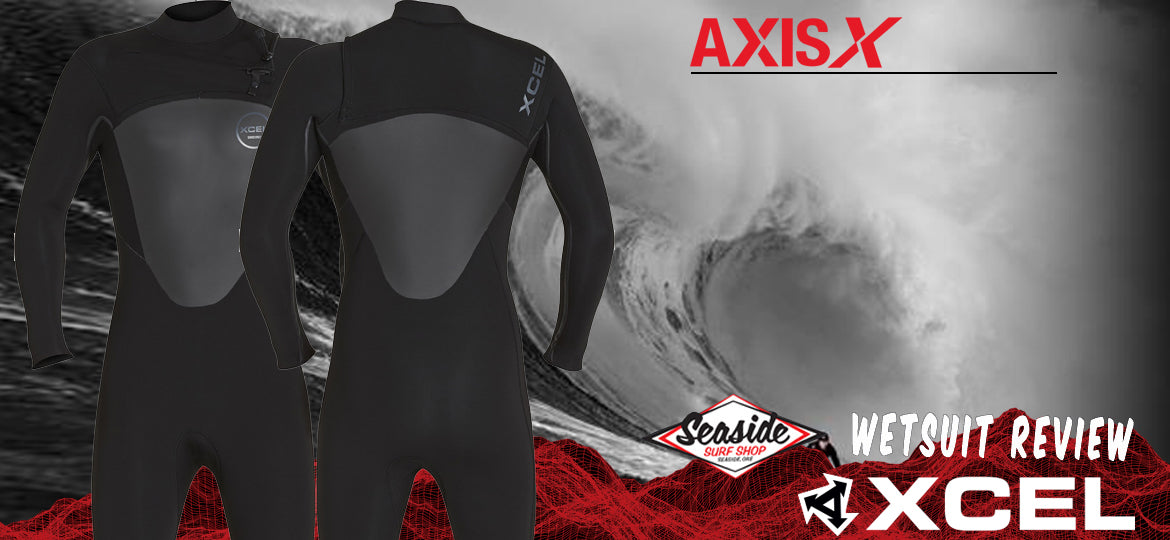 When you don't need hi-tech and you do want to save some bucks, go with the Xcel Axis X wetsuit. All the wizardry of Xcel's Drylock, Infiniti, and Comp X wetsuit lines goes into the Axis X, a suit that learns from its elders. Elite materials form the Axis X as well, from 100% super stretch limestone neoprene to a watertight zipper. Try one and let the performance-to-value ratio blow your mind.
Working from a surf-specific design template, Xcel makes the Axis X a natural in the water. To keep you warm, the Axis X prevents leakage and flushing. An "S" seal upper body uses composite seal technology on the exterior of the suit, while interior tape covers the lower body seams. A GlideSkin collar sticks to your neck, and a watertight chest zip entry repels chilly flushes. Plush Thermo Lite fabric in the chest warms like a campfire from within.

Xcel made the switch this year from regular, petrochemical neoprene to limestone neoprene. The result is a lighter weight, warmer wetsuit that doesn't soak up water. Neoprene made from limestone is more durable, too. And the energy used to make this new neoprene comes from hydropower instead of nasty coal-burning facilities. Xcel has cut its CO2 emissions by 72% thanks to the benefits of limestone as well as a grip load of other green initiatives.
Whether you want a wetsuit for only occasional use, or you don't want to break the bank, or you need one for river surfing, the wisest choice remains Xcel's impressive Axis X. 
It'll last you for a lot of years and keep you stoked on surfing.
Who knows, maybe a new Axis X is just what your surfing has been needing, or needs as you start out, or even relies on. Stranger things have happened in the abnormal world that is surfing.