Xcel Womens Infiniti Wetsuit Review 2019-2020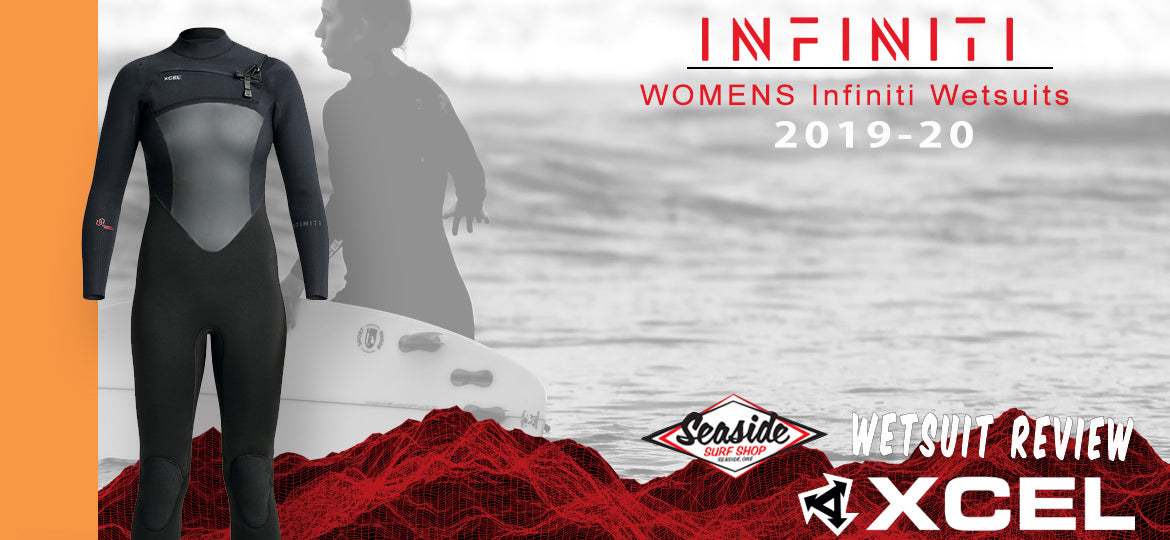 Let us count the ways a 2019-2020 Xcel Women's Infiniti wetsuit can stoke your surfing. More heat, more comfort, better blood flow, easier paddling, more waves. The list goes on and on. So will your surf sessions.

These days, warmth can be designed into a wetsuit. High-end materials generate heat while you paddle. The idea is a net gain of warmth so your body stays toasty and oxygenated, allowing your muscles to perform at their best. New Radiant Rebound lining in the upper body accomplished this.

Xcel takes the smart approach to making cold-water wetsuits, starting with NanoLite Japanese neoprene. Born of limestone instead of oil, this neoprene has totally different characteristics. It's extra warm, lightweight, stretchy, buttery, and durable. NanoLite is the type of neoprene you've been waiting for. And it's better for the planet.

Up against your skin, the lining of the Women's Infiniti creates more warmth. New Radiant Rebound fabric refracts your upper body heat in infrared form. In the lower body, ThermoLite lining takes care of business so you can focus on pleasure.

Next most important, then, is keeping cold ocean water out. Xcel engineers its wetsuits to do this at every opening. The chest entry system relies on effective ergonomic layering and a watertight zipper with magnetic closure. Nexskin wrist and ankle seals, and a grippy neck seal all stick to your skin to keep flushes away. Triple-glued, blind-stitched seams backed by Fusion X heat-pressure bonded seam tape, refuse leaks and provide durability.

Also new, a gridded Channel Flex outer fabric allows the upper body greater mobility and reduces bulk, i.e. weight.

Recycled plastic bottles, dope-dye yarn, and water-based glue help preserve water and lessen pollution: more reasons to surf in an Xcel's Women's Infiniti wetsuit and claim the day's best waves. When absolute warmth, surf-engineered fit, durability, high performance, and respect for the environment combine, you know where to invest.