Product Review: New Vissla Wetsuits - Cold Water Range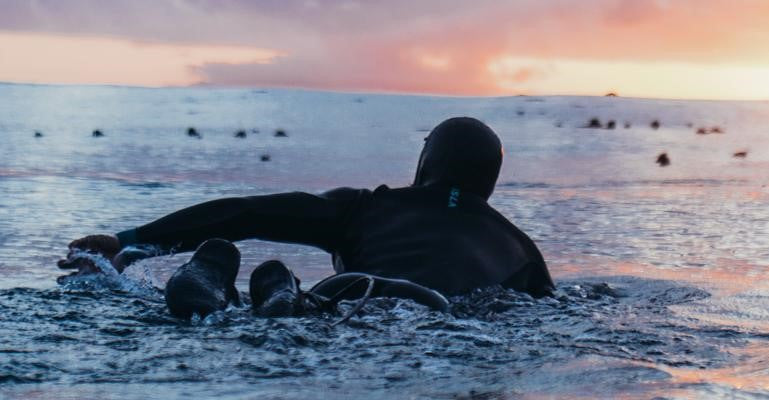 Vissla 7 Seas and North Seas wetsuits are like backpacking instead of a motel or a luxury cabin, like hitchhiking or bike riding instead of renting a car. The idea is to stay functionally minimalist. Carry no more than you need, surf with no more than it takes to stay warm. Vissla believes in such simple logic, so they built a sound, solid wetsuit that stays light and elastic and, importantly, easy on your bank account. No bells and whistles because they're no longer necessary to stay toasty and shred in this new century of ours.
Five years ago, a wetsuit like the 7 Seas would have amazed anyone who put it on, and cost five bills. Lightweight and elastic, the warmth derived from a hi-tech Cris-X chest zip and hollow fiber lining throughout the body and hood impresses even today. A smoothskin back panel, fast-drying interior, and stretchy seam tape boost performance past the lip, for well under 300 bucks. Crazy.
With brutally cold water in mind (39-53 degrees F), Vissla recently launched the North Seas, a limited edition wetsuit. Using the 7 Seas as a starting point, the hooded North Seas features ultra-stretch, super light V-Foam neoprene a half millimeter thicker (5.5/4.5/3). Its PK S-Lock chest zip is more elaborate, too, and the hood gets all smoothskin. Liquid Power Seam seals and Glideskin cuffs keep the numbing water out, and the cut, as with the 7 Seas, was tailored with only surfing in mind.
The simplicity of it all lets you get more into your surfing. The price lets you work less, so you can ride more waves. Who really needs more than that?
SHOP OUR VISSLA WETSUIT COLLECTION HERE.